Body Love Art Journal
Learn how to accept and love your body in this art journal class.
Learn how to accept and love your body through making art. You'll experience a major mind-set shift in this class as you make peace with your beautiful body and create a stunning art journal. You'll learn both art journaling techniques to make a gorgeous art journal and I'll also be teaching you important mind-set techniques so you can get past any negative feelings you may be harboring about your body. Learn what it feels like to love the body you have, because it deserves to be loved, and you deserve to feel complete and beautiful just as you are.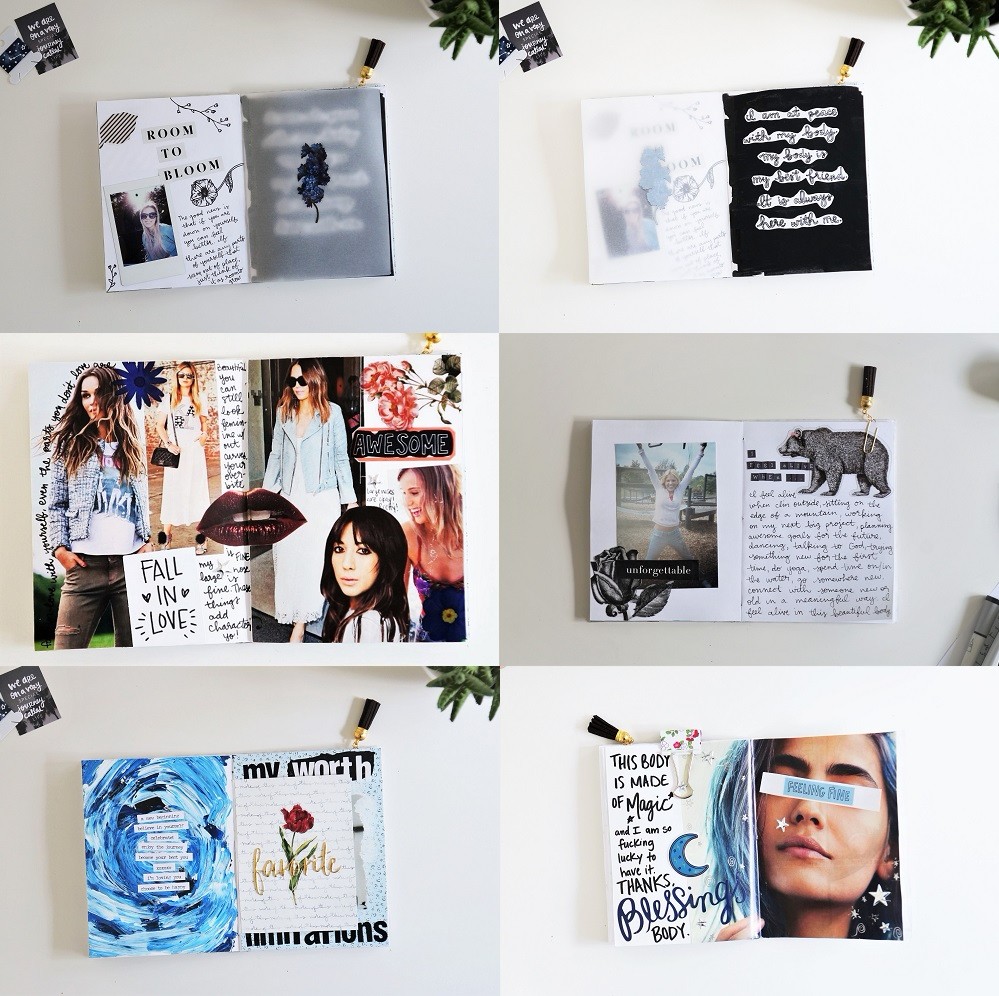 Body positivity is the act of thinking kindly towards your body and others' bodies. Body positivity is essential to self-acceptance and it helps us to live our best lives. If we are always dissatisfied with our bodies, we spend a lot of time, energy, and money thinking about our dissatisfaction and trying to change our bodies. That time, energy, and money could be used to live our best lives, chase our dreams, and contribute to the world in a meaningful way. Negative body image can also contribute to depression, self-harm, eating disorders and other harmful behaviors and thoughts. Loving and accepting our bodies as they are is an important step to us living our best lives. This class is going to teach you how to love and accept your body for the magic that it is.


If you want to learn how to love and accept your body so you can live your best life filled with self-love and acceptance, the Body Love Art Journal Class is perfect for you!
The Body Love Art Journal Class has 7 lessons, 15 prompts, and 6 videos that will teach you how to make peace with your body and think of it kindly. This class combines psychology mind-set techniques with creating art so you can live your best life and learn to be kinder to yourself through your creativity. You'll learn how I make my prettiest art journaling pages and what techniques I use. Most importantly, you'll learn how to love your body as it is, today, right now.

Over the course of this class, you will:

- Learn the 3 main reasons we are dissatisfied with our bodies
- Learn what you can do to prevent those 3 factors from impacting your body image in a negative way
- Make a beautiful art journal that acts as a place to document your story, your journey towards loving and accepting your body, and make art.
- Become more confident and happy with yourself as you are.
- Learn how to have a positive mind-set and graditude towards your body.
- Have access to my favorite resources on how to be body positive, including a bonus podcast episode I recorded for the class on real-life tips you can use (outside of your art) to practice more kindness towards your body and help the other people in your life to be more body positive too.
- Learn to love your body despite any imperfections you think it has (these can be based on our physical appearances, or struggles with how our bodies function, like in the case of having infertility like I do.) Despite how you feel and think about your body now, I will teach you how you can come to love and accept your body just as it is.
- Receive a free printable of art journaling graphics you can use in your art journal.
You are deserving of your own love and acceptance and the Body Love Art Journal class will help you get started on your journey of self-love and body positivity! The easy-to-follow videos and lessons will help you create a positive mind-set towards your body so you can live your best life from a place of self-love.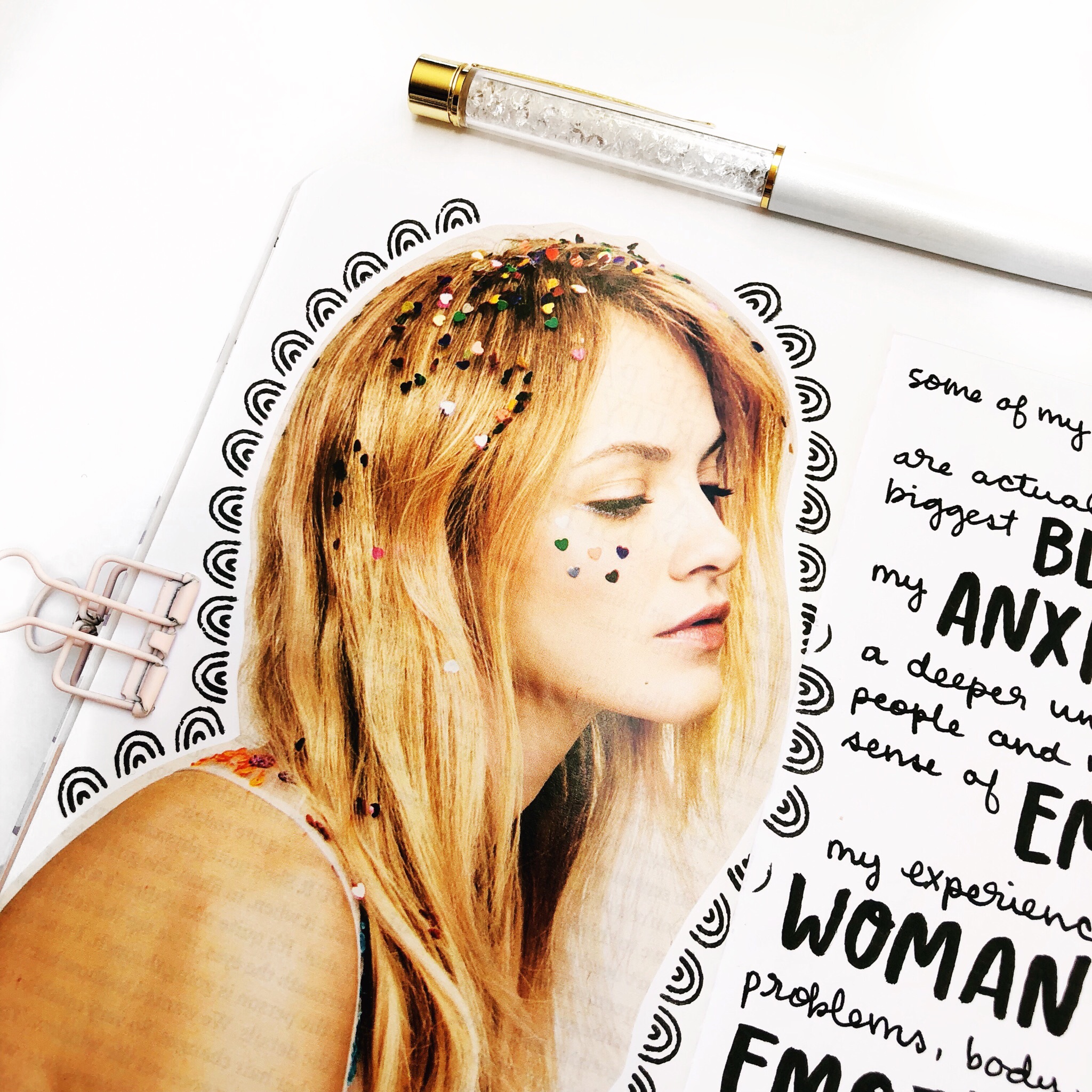 This class really helped me think about my body in a more positive light. By working through the negative emotions and perceptions I have of my body, I was able to see all the beautiful, magical things about my body more clearly. The Body Love Art Journal class helped me gain a more holistic view of my body and the magic that it is! After taking this class, I feel more connected and proud of my body than ever before.
- Haley P.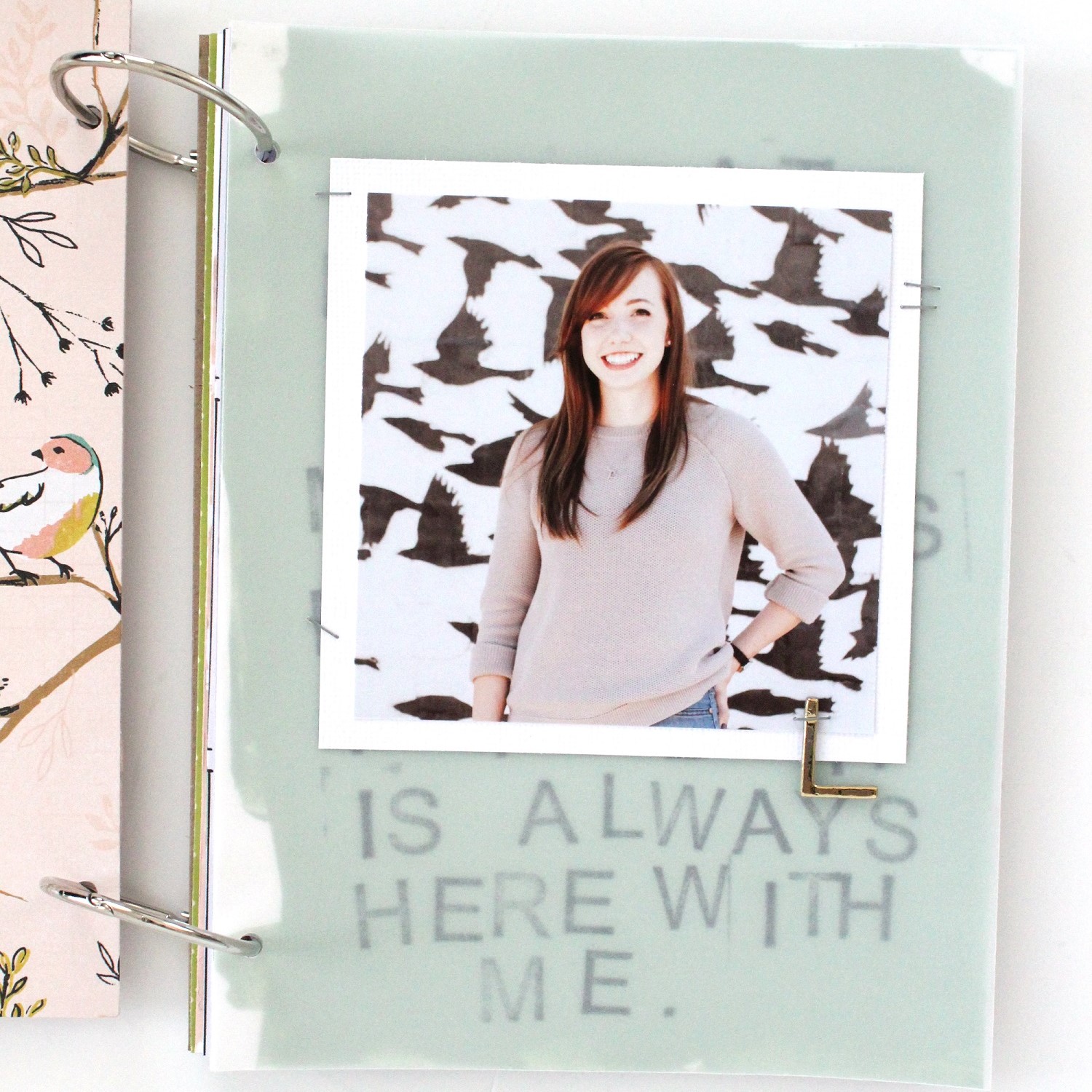 This class is a great way to grow your appreciation for your body. The prompts are easy to follow. Body image can be a hard topic to journal about, so I loved that I just had to follow to prompt to explore each lesson. This class helped me try art journaling for the first time by giving clear directions on ways to get started. It also helped me learn different ways of appreciating the things I love about my body.
- Laura H.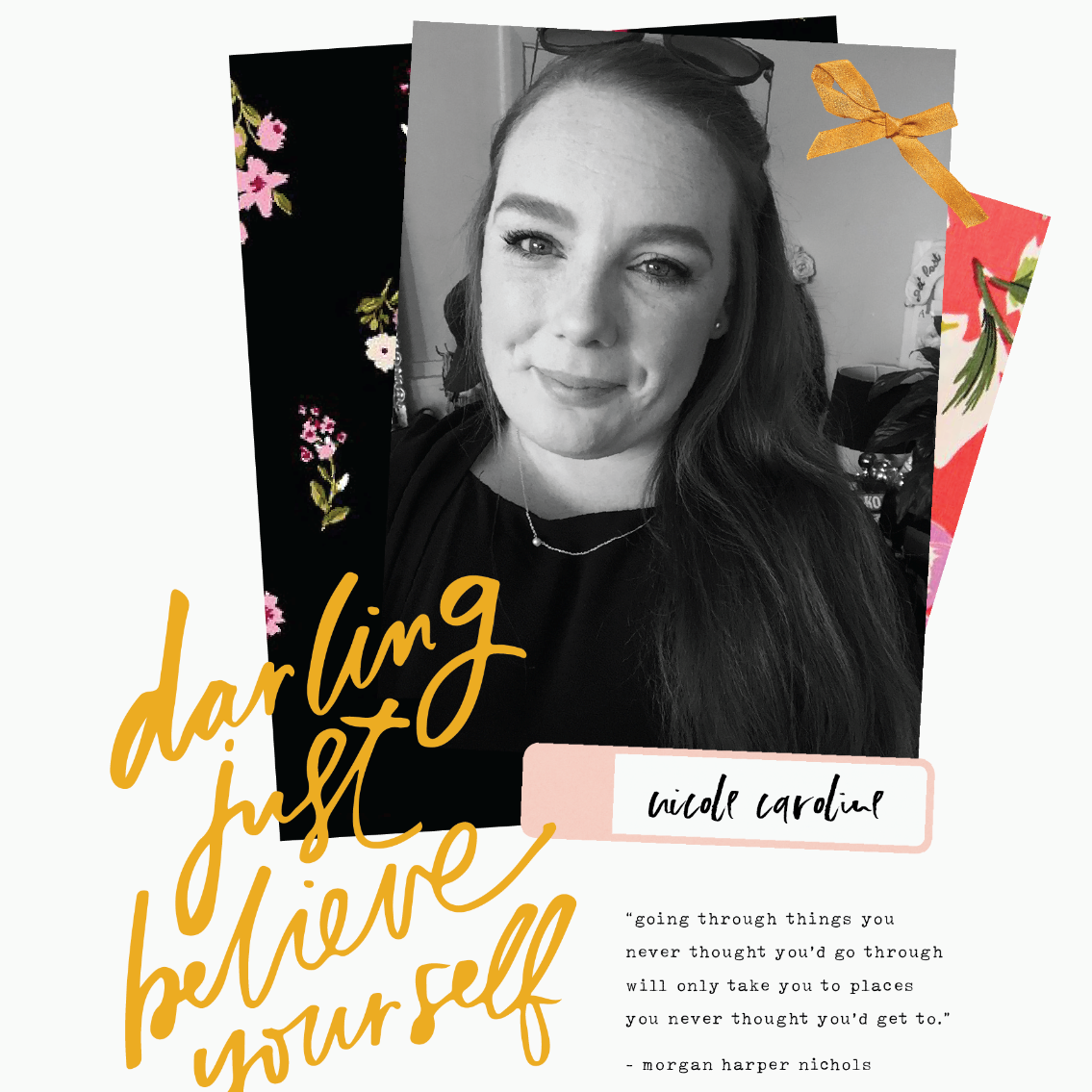 Take this class! Even though you might not think that you think negatively about your body (I mean I'm a pretty positive person), there may be something niggling in the back of your mind that you may not be able put your finger on, and this class will help to bring it up (in a healthy and safe place), and allow yourself to move past it. I couldn't recommend it enough.
In my favorite lesson, creating a mood board of my body 'hangups' made me realize that having a curvy pear shape is equally as beautiful as other body shapes and bodies. I was able to move past idolizing thigh gap- something near impossible for my body shape. Seeing a bunch of woman with my body shape looking happy and healthy has made me grow to love my shape so much more.
- Nicole C.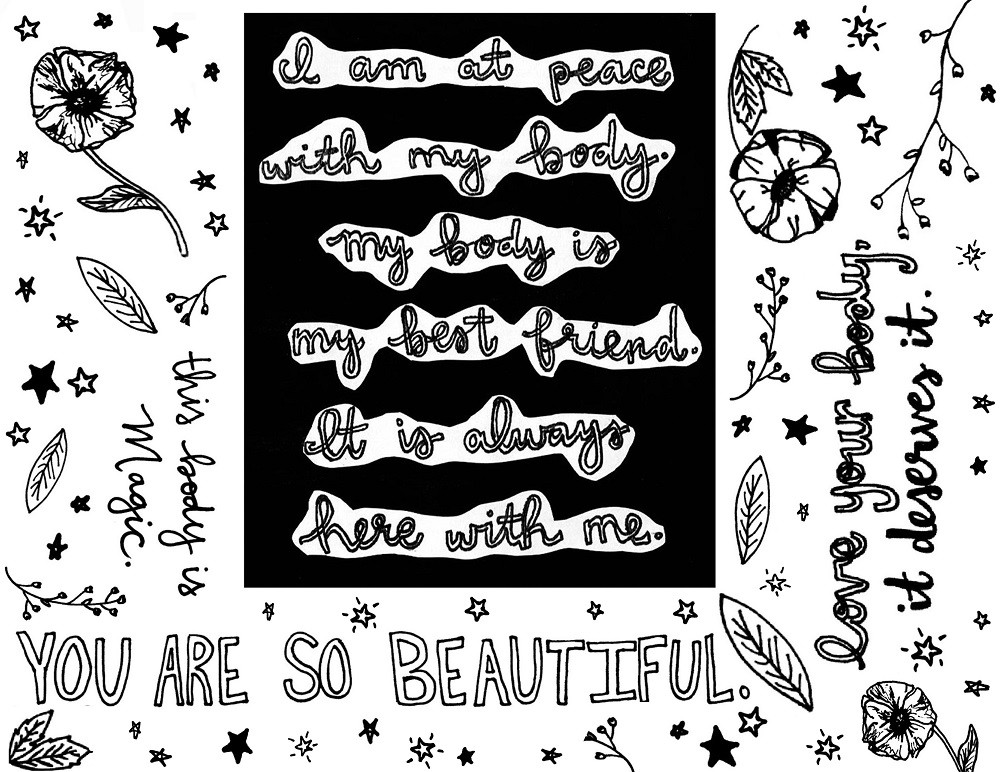 Your Instructor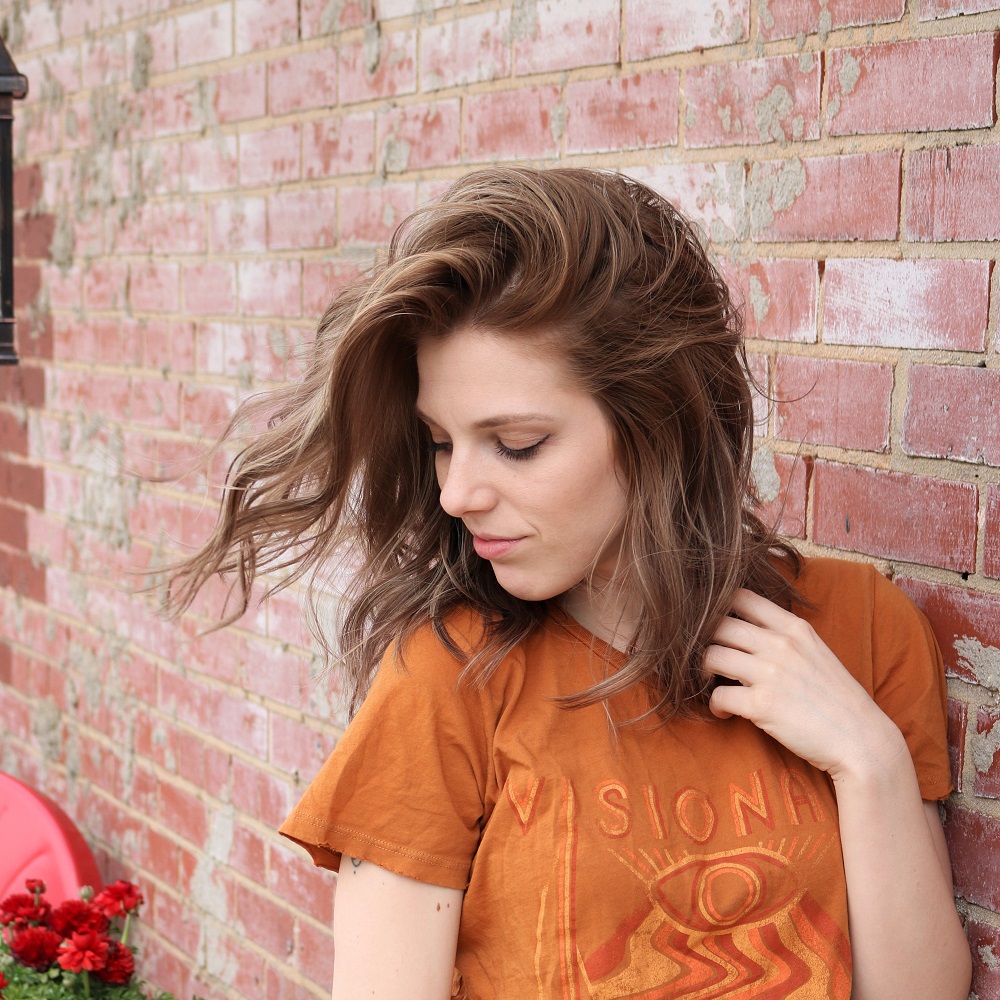 Hey, I'm Laura. I'm a 28-year-old lover of rescue dogs and paper crafting. I'm obsessed with memory keeping and making pretty things. I believe in glitter, magic, and possibilities. I'm passionate about helping you practice a self-love mindset and document your stories. I blog about memory keeping, self-love, diy projects and more over at www.laurarahel.com/blog
My Qualifications to Teach You
I've spent the last 4 years and tens of thousands of dollars learning about the topics of Psychology and Women and Gender Studies issues in University. I have a formal education that has focused on issues that drastically impact women, including body-image struggles. My combined education in Women's Studies and Psychology have allowed me to learn not only what issues are greatly affecting women, but also, what psychology tips and tricks we can use to obtain a healthier and happier mindset.
In addition to this formal education, I also went through years of personal struggles with my own body and body image when I was diagnosed with unexplained female infertility. Through years of work and counseling to overcome those issues, I have learned a great deal on how we can work towards self-acceptance in order to live our best lives.
I can't wait to teach you some of things I've learned! It is my mission to help improve the lives of women and to teach them how they can live their happiest and most fulfilled lives, using the techniques I have learned.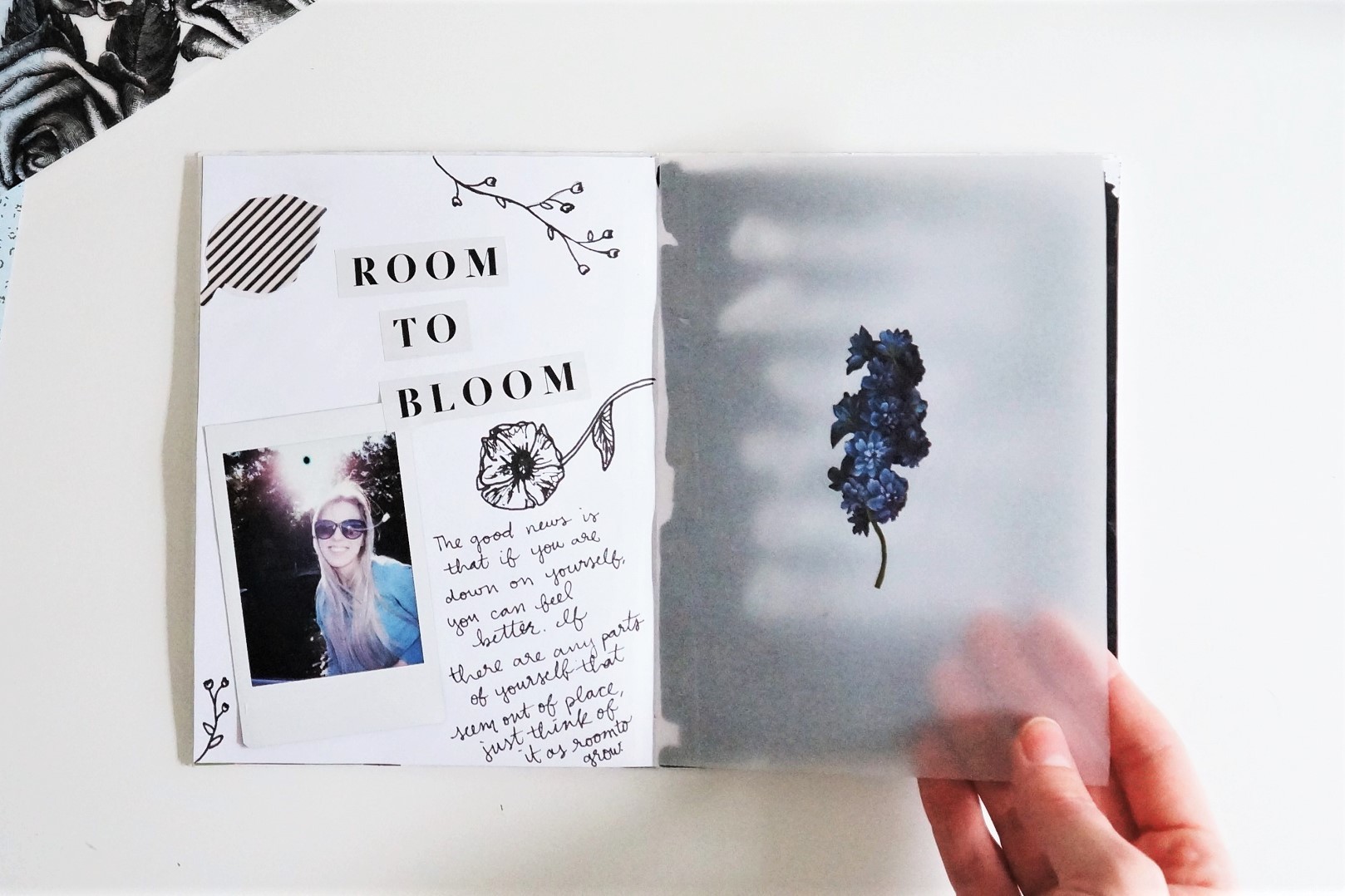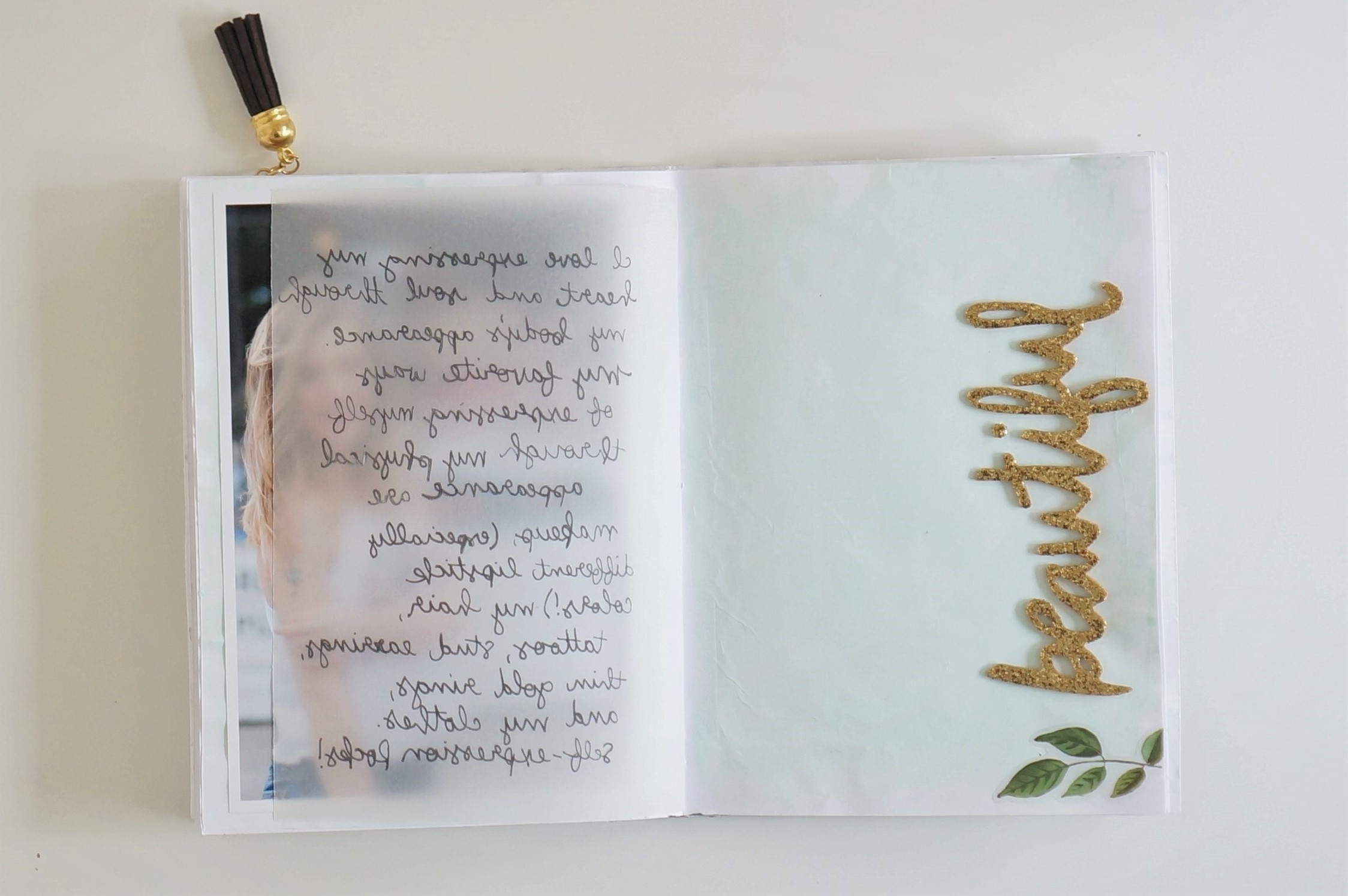 Frequently Asked Questions
When does the course start and finish?
This class is a completely self-paced online course - you decide when you start and when you finish. You can take the lessons whenever works best with your schedule.
Do I need to know how to art journal to take this class?
Nope! I'll be teaching you how to make your own art journal every step of the way. We will create a gorgeous art journal together.
How long do I have access to the course?
How does lifetime access sound? After enrolling, you have unlimited access to this course for life.
Can I get a refund after I buy the class?
Because you'll have immediate access to all of the class content as soon as you purchase, I am unable to refund if you change your mind about the course.
Will this class go on sale?
My classes never go on sale because I love being loyal to my clients who have already enrolled. Rest assured that this class will never be offered for less than you buy it for! Prices may increase over time with demand, but they will never go down.